Social Networking has been on boom from the last couple of years and it becomes one of the most important need if you are running a business online. As a business owner you need to have strong social media presence across all the network to either find the clients or deal with them.
If so, you are running a website and would like to add stunning web applications to your site, you surely have to consider using PHP scripts. Using this PHP scripts, you can able to incorporate some impressive Facebook and twitter like applications to your site. In this article, I am going to discuss about 15 PHP social network scripts for your welfare. So, just have a glance on them.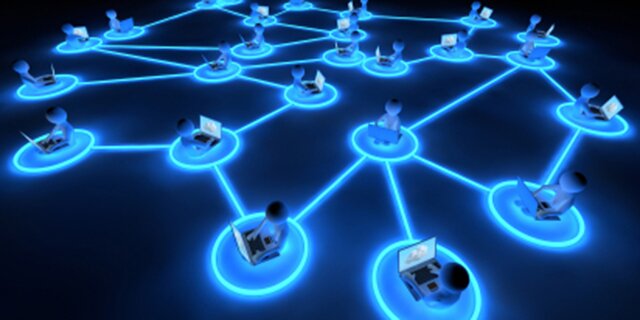 15 Best PHP Social Network Scripts:
phpDolphin:
If you add this network script to your site, you can afford your customers or users a unique and Facebook like ambiance. Since, this script lets a person to interact with another person by sending messages, live chatting, share post, comments, upload post and more.
You May Like:
9 Best PHP Libraries To Send HTTP Requests
8 Best PHP Tools For Analysing And Parsing Code
Top 8 PHP Libraries For Developers
phpSFP:
Schedule Facebook Posts –You can handle your entire schedule in one position using this script. Added to that, this script will let you send the news, messages, events, advertisements and more to other persons. If you use this script, you can select groups or pages for sharing or posting, set the beginning date, set the post message and time gap. Also, your messages will be exhibited according to your schedule. By this, you can able to get more friends, likes and clicks.
Facebook Connect & API Integration:
Using his Facebook account, a person could able to login your website if your site contains this Facebook connect script. You could view your user's Facebook details that are displayed on your site.
Social Auth:
If you want to empower your sign-in with the social networks, you can use this script. This plugin has a dbconfiguration, which allows you to connect your present login system. If you use this script on your site, you can allow your customers to approve their sign-in while they purchase and connect their login system to your site.
Facebook Multi-Page/Group Poster:
If you want to publish limitless Facebook groups and pages, you can use this tool. Added to that, you can share your news to any selected pages or groups. This script lets you easily promote your business products.
Facebook Viral and Marketing Social App:
If you use this tool on your site, you can allow your users to stay connected with their Facebook accounts, before they begin to use the reversed content. This script will get you limitless users and traffic to your site.
PHP Social Network Platform:
This application let you stay in touch with friends by sending messages and live chats. This network is absolutely same as twitter. It is clean, stylish, responsive and easy to use.
Photo Contest Facebook App:
You can easily manage or group the contents with photos or graphic works. This tool is really flexible to use.
Crea8Social:
Using this application, one can recreate their profile, create a community or group, invite other members to join in their group or community and share information about new links. You people were doing all the above said features in twitter and Facebook. But, you can also do those things on your site if you load this application.
Socialkit:
This application comes with endless things, which include notifications, live chats, messages, shares, pages, likes, stories, groups, comments, mentions, hash tags and more.  This application permits the users to stay connected with the persons like celebrities, business people and political personalities.
ShoutCloud:
This application could be linked to any projects or sites within some minutes. Whatever files or codes that are needed for connecting this application to other sites will be created automatically.
SocioQuiz:
This script is solely created for viral quiz website. This script comes with custom HTML backup and video or image content.
Recommended:
15 Best PHP Frameworks for PHP Developers
11 Best IDEs for Node.js Development
YouTube API:
This application let you stay connected with the YouTube through your website and you could afford the same feature to your users too. By this, your users would not go to YouTube to watch videos; rather they will view those things from your site.
Viral Lock PHP:
You can connect twitter, Facebook and Google plus on your site for getting more viral impact. By this, you can get more likes, comments and tweets about your business products.
Buzzy:
Buzzy is one of the best PHP Social Network Scripts which allows you to easily create new, polls and viral lists. There are many option to choose the design layouts with unlimited pages, widgets and categories.