The content management system or you can say CMS is a very important tool for every web designer to manage the components of website in an organized manner. The web content management system is helpful in maintaining all the content of website without having any programming and language knowledge. When it comes to choosing the best CMS, you must keep one thing in mind that it must be flexible enough to customize and light in weight. There are many simple & lightweight CMS for web designers available on internet to simplify the task. Generally, the name of word press comes in mind while talking about a system for content management but there are many other options available on internet.
An effective management of content while uploading on website is essential for running a flawless online business. Along with designing a website, content management system is also helpful in personalizing and maintaining the existing data in an organized way. If you are a websites designer and looking for the best CMS for online business then scroll down for more information. This article contains some simple & lightweight CMS for web designers that are useful for making any kind of blog or website.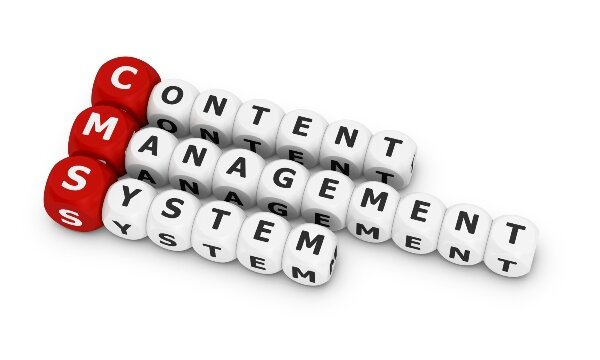 5 Simple & Lightweight CMS for Web Designers:
This is a recently launched content management system that is becoming the first choice of many web designers because of its simplicity and lightning fast speed. The best thing you will find while using pico is its flat file nature that means no database, SQL queries or anything else is required. It is an open source content management system that enables the user to edit website in any text editor.
The content management system of anchor comes with a very friendly user interface and anyone can easily operate it. It is basically designed for bloggers to upload their content without following any complicated procedure. Some of the best features of this simple & lightweight CMS for web designers are:-
If you are searching for a CMS which is fast, lightweight along with containing all modern features then Redaxscript is the best option. It is specially designed for SQLite, MySQL PostgreSQL and MSSQL. You can simply download it for free and can view the demonstration regarding functions through the homepage of this powerful tool. Database abstraction, smart caching, console interface and robust security are some of its features that are not available in all lightweight content management systems.
For both developers and editors, it is a very helpful tool that covers every kind of content management. It is an open source tool that is capable of providing simple and effective methods to manage a website. It is highly configurable with every kind of device whether it is computer, tablet or smart phone. The slick interface of bolt enables the user to utilize all the features without having any prior expert knowledge.
The wolf CMS is a powerful and lightweight application for content management that comes in both stable and recent release format. For any kind of latest update, you may visit github and get the most recent codes for a better experience. It is a flexible tool that comes with drag-drop feature and also provides simple and reusable snippets. To run this simple & lightweight CMS for web designers, you computer system must have:-
PHP
MySQL
Web server that supports PHP
Native PDO support