In this online business oriented era, latest techniques are coming to existence everyday for simplification of complicated tasks. Those who are in the business of freelancing, needs graphics designing skill many times for various purposes. It is not possible that every person knows graphics designing but with the help of some easy and powerful tools, anyone can create amazing graphics. Generally, logo is one of the most demanded products for any kind of business and people some affordable ways of making a suitable logo for their business. The logo creator tools for freelancers and non designers are available on internet to solve your problem.
Now there is no need to learn complicated graphics designing software such as Adobe Photoshop, Illustrator and coral draw to create logos. Some websites are providing online as well as offline platforms to create impressive logos and that too for free of cost. Without hiring a professional graphics designer, now you can create your own logo. In below article, you will find a list of complete 12 tools. These logo creator tools for freelancers and non designers are highly productive. So, go through the following points and discover that what you can do with your creativity:-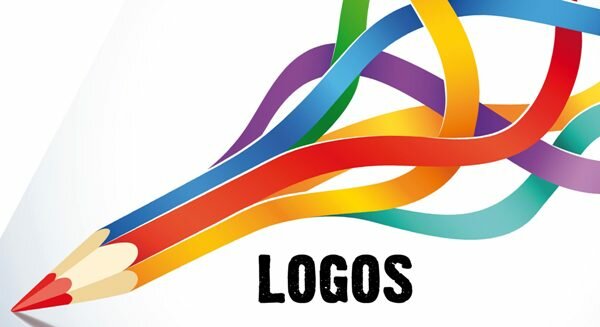 12 Easy to use Logo Creator Tools for Freelancers and Non Designers: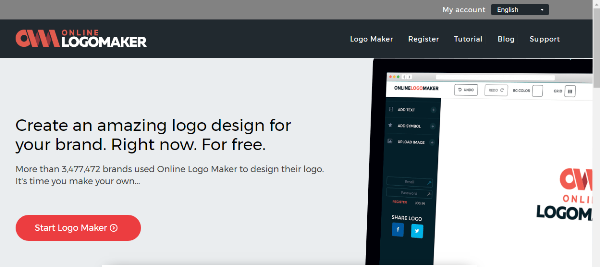 From here one can easily design or create an amazing logo for every brand. Most amazing thing is it is free of cost. This provides fast and easy service to the user you can say it will take hardly 10-15 minutes for creating a logo. You can save unlimited of projects or download files in your account. It is a simple process which contains further two packs.
Download logo in 300px i.e. free of cost
Download 2000px premium pack.
This tool can make your complicated task easy even you do not know anything about designing by the uncomplicated interface. One can easily select style by front selection method. Numbers of templates styles are there in Onlinelogomaker. By creating an account you can save the projects or delete if not in use.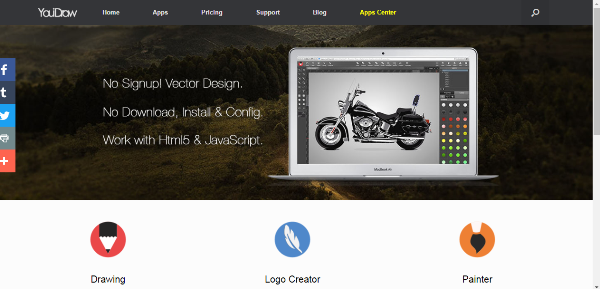 These tools work with the help of javascript and HTML language. You can easily install it instead of downloading. For more information of Youidraw, one can easily check the features displayed on footers like price, blog, app center and a search block is provided for direct location of the file. This kind of logo creator tools for freelancer and non designer are the best choice for creating a logo with perfect vector design. The applications of this Youidraw are:
Drawing
Painter
Logo creator
In this, one can easily create a tool of his own choice. Various numbers of users have used it, and are satisfied with this application of logo creator tools for freelancers and non designers. They provide their services any time you want and are well known for creating logos, corporate identity and branded items etc. If you are worried about its price, then no need for it. One can download small size logos for free of cost. For creating a full-size logo you have to spend a little money and can edit or draw it according to your requirements.
Logaster is always there for the automatic creation of logo of user's choice. Taking your few seconds and providing best service is their specialty. One can easily create a logo, business card, letterhead, and favicon. For more information, you can go through its blog or gallery.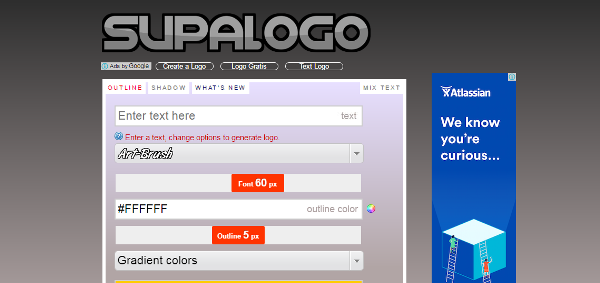 This is among the logo creator tools for freelancers and non designers  considered as fast service for the font based logo. One can easily start creating the logo of his own choice or select the samples for help. Have an option of entering the text of own choice, then you can choose the outline color to make it more attractive. Choosing the gradient colors and adjusting the outline and font according to your choice is totally depends upon you. The font can be up to 60px and outline can be 5px.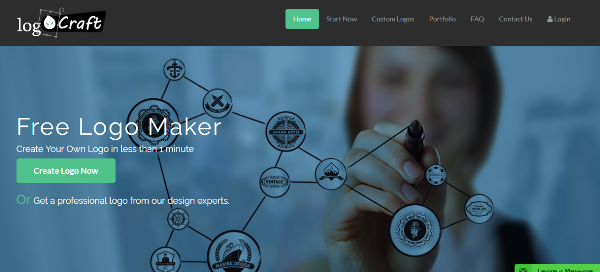 This is the super fast tool for creating logo designs. It will seem unbelievable but it takes only 1 minute to create your own brand logo. The user can select the icon from Logocraft predefined categories. To make it more attractive one can provide special effects in designing a logo. There is no professionalism require for using this app. It is simple to use and free of cost. The logo you have created can be used at any time for further processing. Later on, you should edit it according to your own choice. Large numbers of images are provided for you depending upon different categories.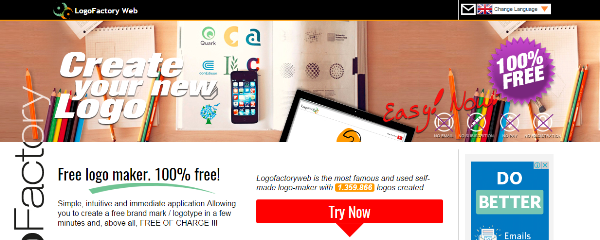 As the name indicates, this is the factory which can be used as logo creator tools for freelancers and non designers. The best possible services are there, to make your logo perfect and attractive one. After creating a logo, one can save it in the gallery for further use. The option of downloading pictures and view them in the gallery is also there. With the help of instructions given in Logofactory you can take help in this field.
It basically supports jpeg format, but if you need another file format then have to pay little charges for this. You will find a number of variety and styles which are used in creating a logo. These are the only service providers who offer without string logos. To promote your brand plays an important role so victory store can help you to satisfy the users and customers. Freelancers and non-designers can use this freedom to establish their logo.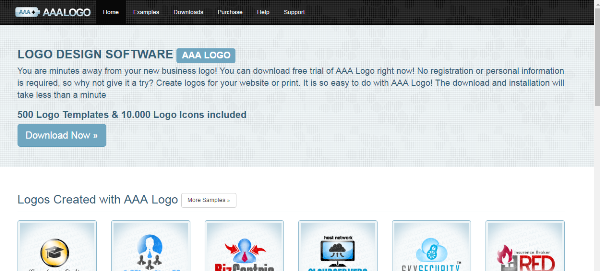 You can use its trail pack without any registrations or personal details. It is easy to install for creating a logo. You will get a number of icons and templates in AAA logo. This does not mean that one can only perform the task of designing a logo, but for attractive logo and texts, one can take help of pre-graphics. By using templates and new advanced version of AAA 5.0 one can make their logo more impressive and unique.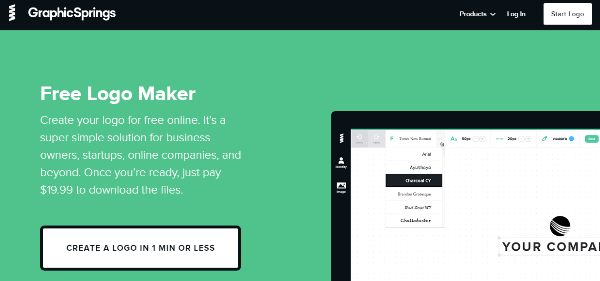 This type of online logo creator tools for freelancers and non designers are easy to use and one can found its result in a couple of seconds. By selection of good quality templates for the different categories, one can make use of it. And for further more enhancements in your logo, you can edit the text or graphics. This requires simple methods of drag and drop. After completion save the logo in the desired file. It provides multiple features to make the user satisfied like unlimited downloads, designing of the logo in the friendly and simple way. So, one can use this method for reliable use.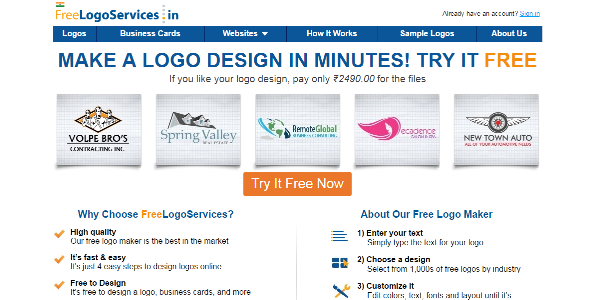 From here, one can create the finite quality of logo for their brands. This is the best place for non-designers and freelancers to create logo according to their needs. By simply entering the text and choosing a design in the form of templates or special effects one can make use of it. To make yourself clearer you will find a number of samples on this site. They offer you fast and easy services to make this process more comfortable.

By choosing flaming text, one can choose the text and create a logo of his own choice. Numbers of text are available here to make your process easy and simple. Enter the name or logo and start working on it. This will not take your much time. With the help of special effects and awesome designs, you can create a logo. Features of logos and font are provided for the user on its right side. By selecting menu button details of the tool will be displayed in front of your screen.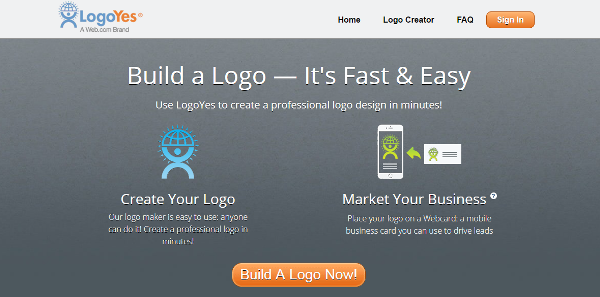 In "logo yes", you can create a logo with the best quality and finest methods. From here, one can get the information of creating a logo in 3 simple ways. To design a logo means creativity with full information, so for this, you can use this tool. For non-designers and freelancers, it is the best method to create a logo with instructions.