Icon plays a great role in web designing. It assists you in understanding the information and what the task will be completed if the user clicks on it. You may also enable to share the information owing its simple interface. There are various tools available through which you may create web icons or PC icons. These icons can be designed in a beautiful or impressive way.
Now there is no need to bother since online tools have a very interactive design or interface. Anybody may create the icons without having the knowledge of coding. These icons are infused with advanced features which have now made the development phase very easy.
Now we have a list of online tools which you may use in building icons which may enable you in creating an interactive or beautiful design. So let's have a look on these free icon maker tools.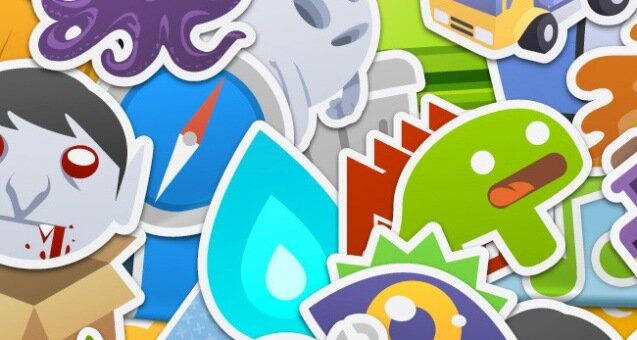 12 Free Icon Makers for Web Designers:
It is free and simple to use website which assists you in creating icons from favorite images. It supports six types of icons that help you in enhancing the GUI.
It is a free tool which assists you in creating flat free icons for your web project within seconds. You may customize these icons according to requirement and may download it later in PNG format.
It is a free online tool to create icons which you can customize it according to the requirements. While creating icons, you may choose it from distinct categories such as Business, Education, Marketing, Art, Building and many more.
It offers six design templates for icons. You may do following things with this tool such as may adjust font, style, colors, shadow, and glossy effects. You may also download in PNG or ICO format.
It assists you in creating web 2.0 style icons which you can modify according to need. You may also make icons through a letter or download it for later use.
It is based on canvas that allows you to create high-resolution icons. With the help of these tools, you may create an effect or beautiful website with tab pages.
It is a free web service that assists in creating icons and all things are done online. It has various default icons that may be customized according to need.
It is a simple online tool to convert any image into .ICO format. You may also select various icon sizes and adjust resolution according to the available sizes of the icons.
It assists you to create an icon from the images and convert PNG format into ICO formats. You may download it easily by setting the icons in the formats in which you intend to take.
It helps in creating icons from the images which you can upload it by browsing and can select it in the distinct format of colors or sizes. You may download the icons in .ICO or .PNG formats and may save it later.
It offers you two methods of generating icons which support various icons resolution.
It assists you in building the various types of icons with built-in designed. They are loaded with most advanced features. You can edit, modify or download it later.