Using a secondary memory and server is quite old; nowadays cloud computing technology is on the rise especially in the healthcare industry. Large hospitals, physicians, and small medical service provider all use cloud-based tools.  Nowadays if physicians want to preserve health records, they should use extremely advanced cloud-based tools. Cloud-based tools for physicians are extra advance, affordable and secure then server based tool. Information storage is important for physicians because they need to keep medical records so cloud computing is the best option for them.
There is a risk for sensitive data to be disclosed because some physicians working in small medical clinic already use the cloud based tool without the approval of employer's. For a physician, it is very important to keep the record of every patient individually. one cannot carry files everywhere, so storing all the data in a cloud space helps in simplifying the task. The Cloud-based tools for physicians are  Here are 8 cloud-based tools for physicians: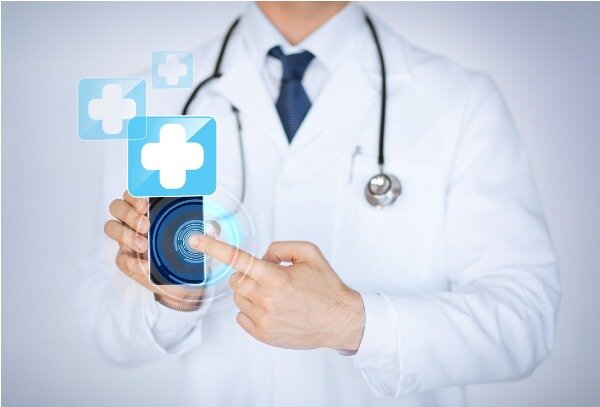 8 Free Cloud-Based Tools for Physicians:

         
It is a popular cloud-based tool used by a lot of physicians all over the world. With the help of this, you can stay connected with colleagues, classmates, and co-residents. This provides an opportunity to make a network with colleagues and employees at leading hospital. You can also earn one credit by reading favorite medical journals. Using this you can send and receive secure faxes from your mobile device. This tool automatically updates your personal profile on social networking site.
With the help of this tool, you can share any page you are reading. Physicians and doctors do not have much time to keep access with social Medias so this tool overcomes with this situation. With the help of this you can post any messages anytime and in advance, you can schedule the time, whenever you want to post. Using this tool you can post social messages on Facebook, Twitter etc. You can upload video as well on Buffer.
It is one of the best cloud tools. It is among the best Cloud-based tools for physicians. This tool provides charting, scheduling, and lab ordering. It is trusted by more than one lakh medical professionals. It uses the HER technology based system. The cloud based with automatic updates. This tool is ONC-certified and HIPAA compliant.
There is the official drug information app from PDR known as mobilePDR. This provides you free drug assistance and tools to identify pills. You can easily download the app on your smart phones, it is free. In this website, there is all kind of information regarding any kind of drugs and the information update automatically. You can compare the drugs by left-right swipe. PDR is generally a drug interaction checker and a Pill identifier. This provides a brief summary of medication including uses and major warnings. You can search by brand and generic name.
Medical professionals and students use it for education and collaboration. For keeping your information safe and secure there is an inbuilt privacy tool. You can view rare conditions and teach cases from around the world. With the help of this, you can communicate with colleagues by direct messages. There is one million healthcare professional for instant feedback.
You can check about anything on the web and social media anytime. Using this tool you can easily organize reports regarding health and you can share this report with your clients and management automatically. This gives you live update about your brand on social media. Using this tool you can attract customers and can build brand awareness. Mention easily monitors over 1 billion sources daily that also includes social media and forums.
Physicians use it to make writing notes and finding information.  There is perceptive dashboard and customize multi-resource calendar. You can save time and eliminate phone calls with electronic prescribing. Also it enables the user to submit an accurate super bill in just a few clicks. You can message anyone in your practice or biller even your patients.
It is helpful in tracking the works as well as for those physicians who have small and private clinics. Both businessmen and physicians use it according to their requirement. Asana can help you to create and manage your own personalized to-do list and complete the task on time. This is the best tool for business.