The market of mobile applications is developing rapidly because smartphones has occupied a large space in electronics trade. Every day, you can see different kind of mobile applications launching with their unique properties. To make them work perfectly, every developer needs wire framing tool that can design an app at the structural level. In simple words, you may consider it as the procedure to design the interface of an application including everything that will display to the end user. To complete this critical process, some excellent wire-framing tools for mobile app development are available on internet. These tools provide you simple black & white layouts to specify the size, conversion area and other important features of page elements.
Wire framing is the best way to design and organize all the components of application before development. It can provide a clear picture for developers that what actually they are going to create. Generally, wireframes differs on the basis of different applications, so it is preferred to select a suitable tool before starting. Using excellent wire-framing tools for mobile app development will always bring positive results after the completion of whole task. Here is a list of some wire framing tools that every developer must have for mobile apps development:-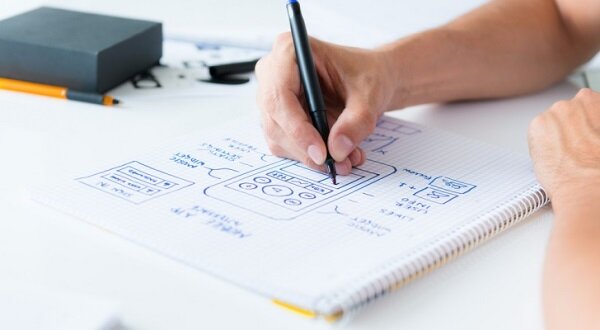 10 Excellent Wire-framing Tools For Mobile App Development: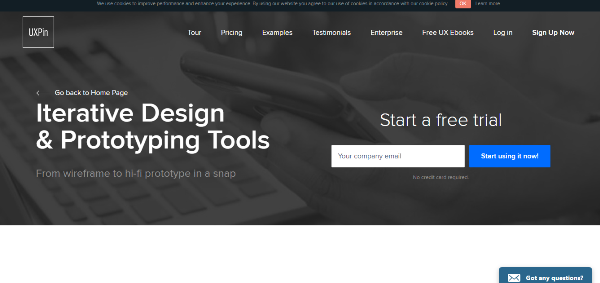 This is a multifunctional designing and prototyping tool that you can use for lightning fast wire framing.  This tool enables the user to quickly illustrate the vision by adding custom user interface elements, icons and images. This powerful tool is capable of adding snippets of CSS code directly into editor without any manual process. It also has an advanced feature to synchronize the sketch files for transforming them in to prototypes with the help of plugins.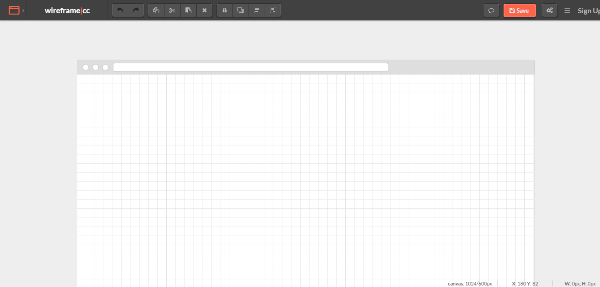 The wireframe.CC is one of the excellent wire-framing tools for mobile app development and you will get proper guideline regarding usage on official website. It comes with super minimal interface having option to click and drag for drawing. It is an online tool that doesn't require any setup installation. A graph is provided on the homepage where you can copy, cut, lock, align and arrange the selected elements.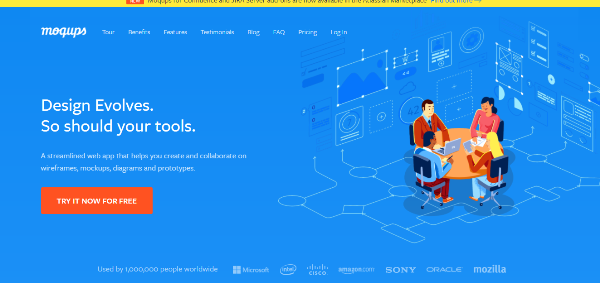 With the help of moqup tool, you will get every latest update regarding the designing of mobile applications. This is also an online web tool that enables the user to create and collaborate on wireframes, diagrams and prototypes. Within just one user interface, you will get a bundle of tools for performing various operations. The precise object editing and ready to use stencils has made it one of the excellent wire-framing tools for mobile app development.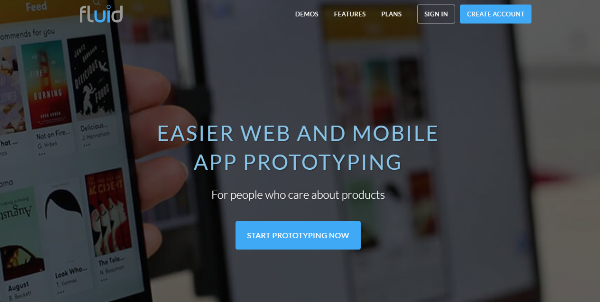 If you are searching for a multitasking tool that is compatible with both web and mobile apps prototyping then try fluid app at once. This tool provides various options for everyone whether he/she is a:-
Designer
Project manager
Product manager
Developer
Founder
It is a powerful and easy to learn tool that has built in libraries and designs for every kind of application designing.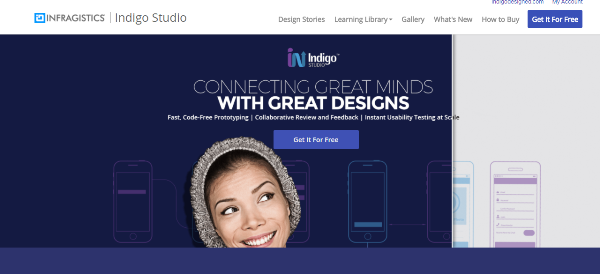 For those, who want a fully automated wireframe tool for mobile applications development, this is the best choice. It supports almost every platform for fast and free prototyping. This is among the excellent wire-framing tools for mobile app development which enables the user to run the prototype from any device with the help of a web browser. A complete learning library is also provided in it with training videos and tips for getting started.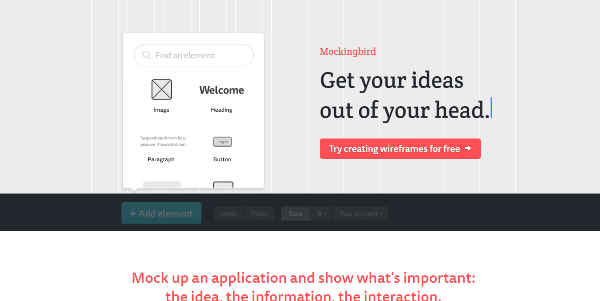 To implement the ideas on ground level, this tool is the best way for mobile app designers. The mocking bird tool enables the user to mock up an application for obtaining the ideas, information and interactions. Developers can create a free account and can try to create a firmware with their own creativity. This is a very flexible tool that has many features such as resizing, drag-drop and buttons creating options for various applications.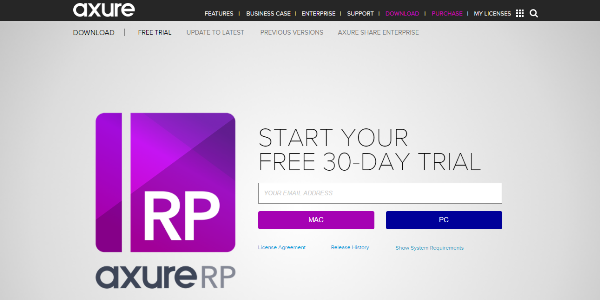 If you are looking for a tool from creating powerful prototypes without having any coding knowledge then axure is the best option. It is a highly configurable tool that enables the user to publish the diagrams and prototypes on axure cloud. The features like dynamic content, conditional flow and animations have made it one of the excellent wire-framing tools for mobile app development. You can download the free trial for both windows and Mac operating system from its official website.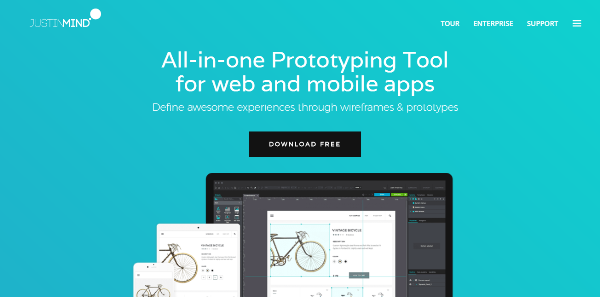 It is an all in one prototyping tool for web and mobile applications development. No matter how many screens do you have, just a single tool is enough for every platforms like web, android and ios etc. it has a user friendly drag and drop feature that enables the user to easily create a wireframe in which no coding will be involved. This tool also offers to add preloaded user interface kits to create magnificent designs. A large number of customizable templates are also provided to save the time of designing.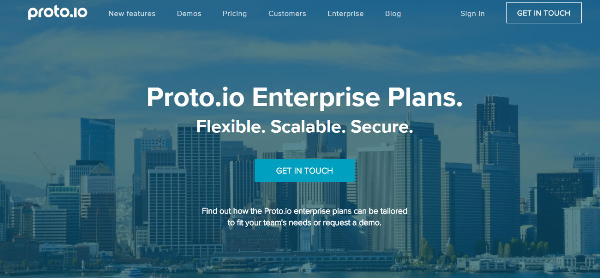 Proto is one of the most popular wireframe tools that have a number of features for prototyping. Just like the previous tool, it also doesn't require any kind of coding knowledge. Currently, new features are added to it such as:-
Masking in proto.io
io dark theme
Record the user's experience
Also there is a section of providing demonstration for enterprise level plans which are flexible, scalable and secure from any threat.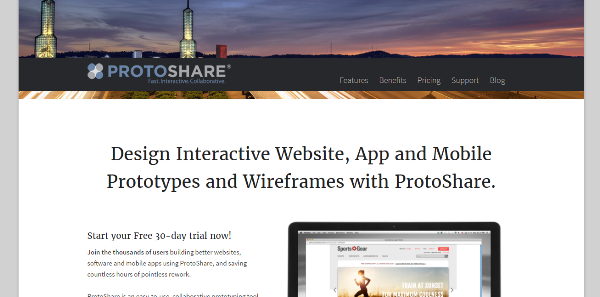 Protoshare is a multi-functional tool for designing interactive mobile and web based applications. It is one of the excellent wire-framing tools for mobile app development with many useful features. On the official website, you can get video tutorials for quick learning all the techniques of wireframe.   This tool also enables the user to create rich on-page interactivity instead of static pages links.