Some might you have noticed that certain blogs or sites have icons that appear next to the web address. These small icons are in the form of .ICO formats and are known as Favicon. The Favicon appears only when you save the address in the browser and offers you a graphical way to use it. The term favicon is defined as icon images that can be used for the representation of various websites on internet. These icons are very important for providing the unique identity to a website. You can see these favicons in the address bar of web browser while searching a website with its web address. Generally, the resolution of icons is 16 X 16 or 32 X 32 which is enough to represent a website uniquely among multiple tabs opened in a browser. There are some favicon generators for web designers that can help in building a website without any professional graphics designing skill.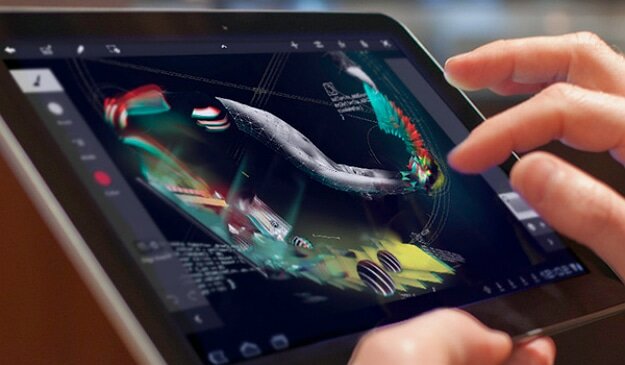 Many websites are providing favicon generators that can be used to create beautiful and unique icons. These icons don't require any high-resolution graphics because you don't need them for advertisement on posters or banners. The use of favicon generators for web designers has reduced the time consumption on designing a logo. If you are a web designer and want an impressive favicon for your website then here is a list of some applications that can be used in designing. Now let's explore these online tools for more knowledge about Favicon.:-
15 Best Favicon Generators for Web Designers:
It may produce Favicon in four sizes. You may select a picture from a computer or online and can decide the size of the Favicon.
It is an online tool that assists you in turning image, logos or any other file into .ICO format. It supports the different format of the image for uploading.
it is used to produce Favicon and you may also produce Favicon from selected images. There are four Favicon such as Microsoft, Android, iOS and Web icons, you may generate and may select which you intend.
It comes with a lot of features that assist you in generating the perfect Favicon. You can upload, download and preview the images with various types of tools such as brush or eraser tool.
It is used to create a favicon for the website. With the help of this you may brand the site or may enhance the prominence of visitors in the bookmark menu.
It is most popular in making Favicon. It assists you in designing Favicon from the scratch and from the image which resides on the computer.
It is simple or basic online tools to make Favicon. It has a cropping feature only, except editing features. You just need to put an image and you may enable to produce Favicon.
It is simple, online and easy to use Favicon generator. In spite of producing images, it generates Favicon via text. You can change the color or style of these generated Favicon relying on the requirements.
It assists you in creating Favicon files from images which are available on the PC. You can create or view gallery that you have created.
It produces Favicon from the image. When you visit the web page first time it provides you a suggestion to try new icon for the first time.
It assists you in creating Favicon online which you can add on the website. After editing the image, you may import it from a computer or the internet. All editing you can do online.
It is a free online tool to produce Favicon and can download it later in .ICO or >PNG formats. We have to use HTML code so that it is viewable in every browser or devices.
It is online, free and easy to use tool that assist you in converting images of formats jpg, png, jpeg into .ICO formats.
It is an online website that assists you in generating Favicon. To convert any file into Favicon, you need to select it from the computer and by using advanced options you may add Favicon name, version and folder name etc.
You may make Favicon from the formats such as JPG, PNG and GIF. You can save or download it as well.