This is the era of multi connectivity where both hardware and software needs to be compatible with different types of platforms easily. Mostly when it comes to the matter of mobile applications, users want an app that is compatible with their all types of operating systems such as android mobile, windows pc or IOS based device. To fulfil this requirement, cross platform mobile development tools are invented by developers. These tools are capable of creating any kind of application such as browsers, utility apps or games.
There are many benefits of these cross platform mobile development tools such as decrease in the production cost of an application that will also save the time of development. These tools are based on some common languages for scripting that are HTML, JavaScript and CSS. The scope of cross platform applications has reached at new approaches which include:-
Hybrid app development
Rapid mobile app development
Windows universal app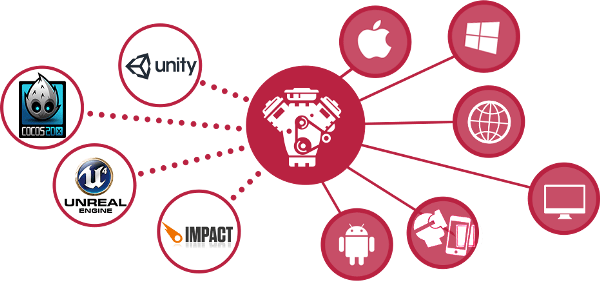 There are numerous cross platform tools available for mobile development that you can use as a developer. Some of the popular and most useful are listed below.
15 Best Cross Platform Mobile Development Tools are

:-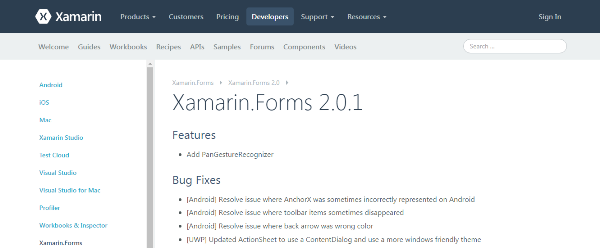 By using a single shared C# code base, you can develop the applications for all popular platforms such as android, ios and windows. It is a very useful tool which decrease the production cost of applications by sharing 75% developed codes with various mobile platforms easily. With its global enterprise reach and tech support, developers can get any help regarding the development issues.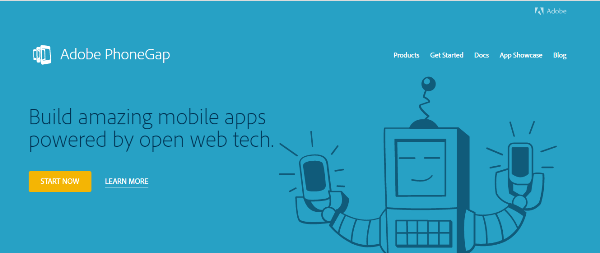 Adobe is a well known company in the field of software development that are leading in market with their various qualitative apps. The open source phonegap is among the best cross platform mobile development tools available on internet. HTML, CSS and javascript are used in thisw tool to create various hybrid applications for mobile phones. A single code is used for all of the mobile platforms such as firefox os, windows, android and black berry.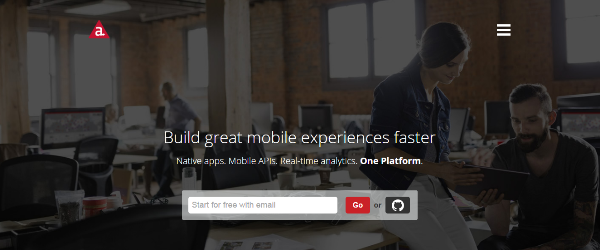 Appceleator is one of the cross platform mobile development tools that use only javascript codebase for the development of apps. Apps are verified with full mobile test automation through appceleator tool. It also enables you to get mobile optimization access to any data source. You can measure the various statistics of application by watching its usage and adoption, detect the crashes occurred and tune up its performance.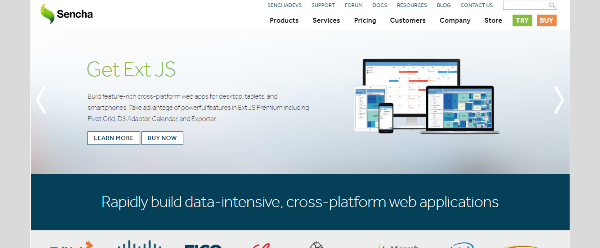 Sencha is a very useful tool for creating almost every kind of application for leading mobile platforms. Developers from worldwide use it to provide high performance user interface components. The framework of sencha is a strong data package which includes more than 50 components and tools for most of the mobile platforms. The adaptive layouts, animations and smooth scrolling have made it a great tool for the use of every mobile application developer.

If you need cross platform mobile development tools that provide automatic coding features then switch to kony mobile platform. It is a highly flexible tool that can be integrated with many platforms of mobile phones. It provides front end design development feature for the manufacturing of an app. Koni is an open standard mobile infrastructure that can easily integrate with back end system.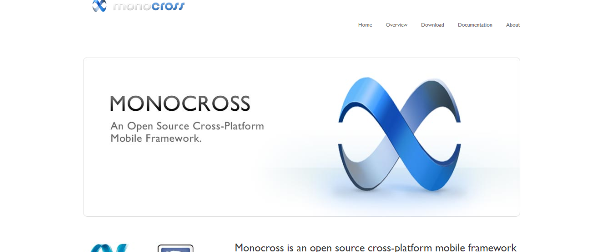 Mono cross is an open source cross platform for mobile applications development. It use C#.NET and mono framework to build elegant apps for ios, android, windows and webkit enabled phones. It is a flexible platform where you can use same code whether it is a mobile app or website server. Here you can also develop a custom user interface to share your business logic.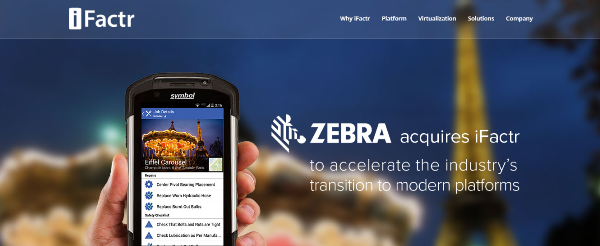 If you are looking for quick buildable cross platform mobile development tools for enterprise level then try this one. It is expertise in making business line applications without any complicated process. Ifactr provides rich native experience for every mobile platform and supports various sensors that are used in measuring different standards and reading digital signatures.

Another open source mobile platform for enterprise level mobile applications manufacturing is convertigo. It is a simplified low code mobile app development tool for every type of operating systems. You can use this wonderful tool in making apps for banking, retail, manufacturing and many other commercial purposes. Convertigo is providing 4 different mobile developmlen platforms that are Convertigo server, Convertigo cloud,Convertigo studio and Convertigo SDK.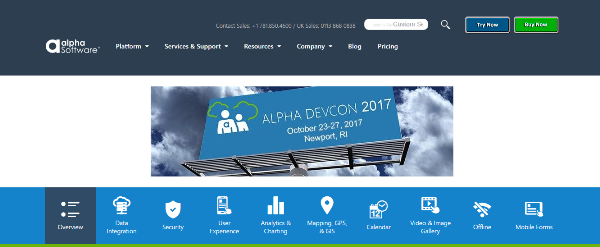 This mobile application development tool uses javascript and HTML to make applications that are compatible with mobile as well as PC platforms too. The company claims to provide enterprise grade security, data integration, user experience and built in offline capabilities too. It is a low code and rapid app development platform for mobile business applications. High level skills are not required for manufacturing apps through this framework.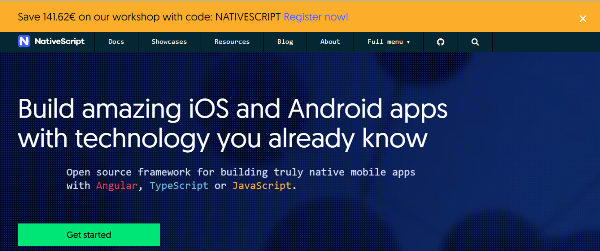 To build native cross platform mobile development applications, native script is a great platform. It is an open source environment to build amazing IOS and android apps. Nativescript uses angular, typescript and javascript for building native mobile apps. You can easily reuse existing plugins from IOS and android directly in nativescript projects. There are numerous plugins available for this tool that can increase the efficiency of your application.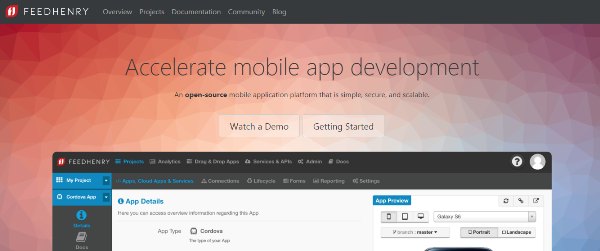 This powerful cross platform mobile development tool is an ideal platform for mobile first strategy. This cross platform is acquired by a well known linux company called red hat. FeedHenery enables you to deploy mobile applications in a flexible and responsive manner. The enterprise level mobile backend security and single end to end platform for manufacturing has made it a great mobile development tool.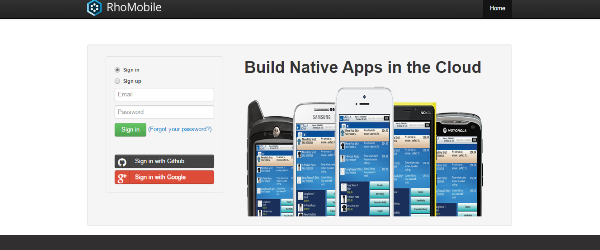 It is an open source cross platform for the development of native applications. You can consider it as a multi functional tool because developers can generate, develop, debug and test applications without the help of any third party hardware or software. The automatic synchronization of backend data and automatic data encryption feature has made it a secure tool for developing apps. You can create various types of applications like enterprise or data centred app with it.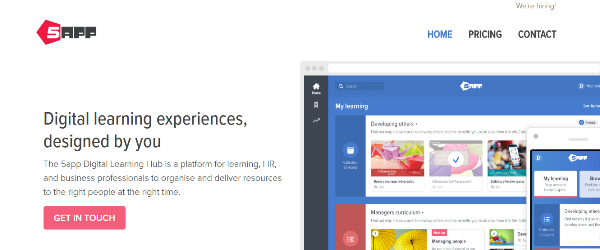 The 5app is a newly launched tool that uses javascript and HTML5 for the manufacturing of android and IOS tools. This cross platform mobile development tool is capable of providing quick and easy access to useful resources. You can quickly create; deploy target resources as individual and team with the help of 5app. by mixing best web and internal resources; it delivers a consistent experience for the users. It is a professional level tool for delivering resources at right tome to right people.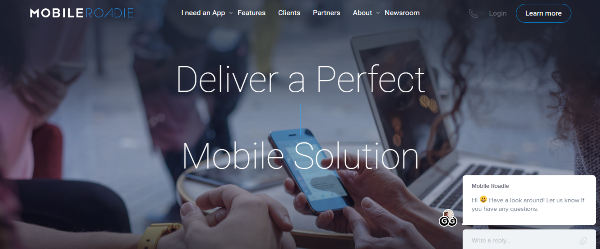 This powerful cross platform mobile development tool is made for enterprise support with customisable capabilities. You can use it to build applications for android and ios platforms with the help of its drag and drop feature. It comes with annual and monthly subscription options so if you are a budget user then this platform is not for you.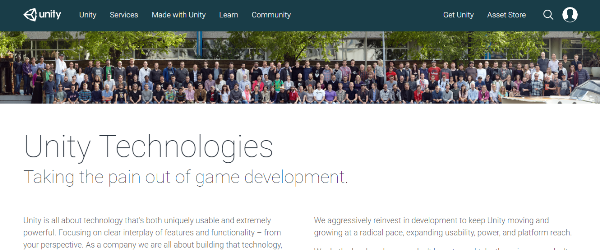 Unity is the most versatile cross platform for mobile development because it covers 21 platforms for app development which is much higher than any other platform. You can use it to build cross platform mobile games basically. With extensive features and rich vibrant color graphics you can create world class quality video games. Both free and paid versions of this framework are available to download from its official website.