This is the era of smart work where everything whether it is an electronic device or software application, all is getting more productive and smarter. Few years ago, the concept of user interface was only in trend, but due to the extensive demand of smarter web pages and applications, UX (user experience) designing has also come in the hot topics. Generally, you may consider UX as a process of enhancing the accessibility as well as interaction of end user with a specific application.  There are some useful books for UX designers and interaction designers that are helpful in understanding this concept in detail.
Currently, UX designing is highly in demand due to the increasing competition among various mobile applications. Every company want their app as more useful and less complicated as compare to others and to fulfill this requirement, a skillful UX designer is needed. To simplify the interaction between humans and electronic devices, UX plays a very important role. That is why the books for UX designers and interaction designers are currently in demand among designers. If you are also a designer and want some advanced level knowledge regarding user experience, then here are some books for you:-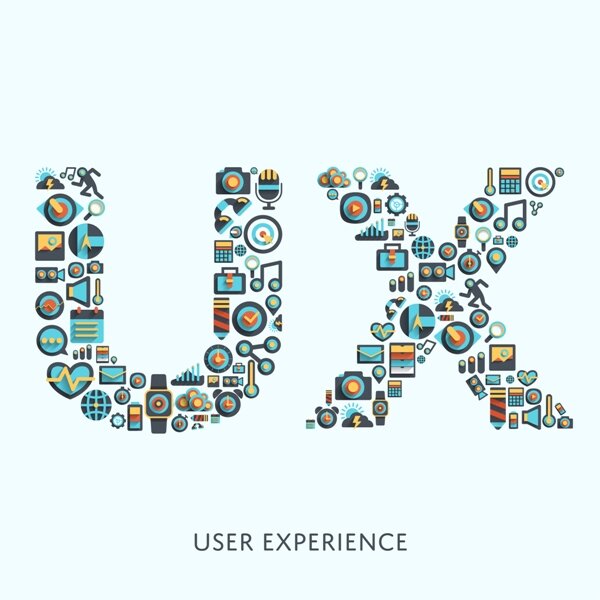 Top 20 Books for UX Designers & Interaction Designers
As being a UX designer, you will get the detailed information to spot the usability problem and fix it through various creative and effective ways. It covers various designs and layout examples to understand the needs of end user and methods of fulfilling them. Through this book, you will get simple and effective guidelines to improve the quality of your design. One can get this book from amazing in both paperback and kindle format.
Just like the previous one, you can also get this book from Amazon website in both kindle and paperback form.  It is very helpful in explaining the human Factors engineering and human computer interface like topics in detail so that a normal person can understand the correct designing. While searching the books for UX designers and interaction designers, do not forget this one. It contains easy to understand introduction concepts along with diagrammatic explanations.
If you need the experts help in understanding the concept of UX and want to be one of them, just try this amazing book at once. It is one of the most popular resources for all web designers across whole world that includes the best methods to study and implement the user experience design. This book is helpful in guiding the appropriate implementation of UX research at right place and right time. You will also get help in building user friendly web pages for business oriented web pages whether it is a home page or products description page.
This is one of the most reliable books for the professionals who are working for improvement of UX. Along with the explanations in detail, this book is also very entertaining and you will not feel like studying in a school. Basically this kind of books for UX designers and interaction designers are focused on those designers who are creating and maintaining websites for small businesses. From Amazon, you can get both hard as well as soft copies of this book that you can read and understand to improve the productivity.
In the fourth edition of this book, you can get advance knowledge regarding UX designing in a productive manner. This book covers all the mandatory instructions in detail so that you can execute the project confidently. For both windows and Mac book users, you will get the proper procedure of designing. Key features of this fourth edition includes:-
Introduction to design with colors
Design with types
Combining typeface for maximum effects
You can see a number of websites and mobile applications having stunning interaction designs that attracts the users to surf them again and again. Service design is a book that is specially designed for those designers who want to add spark in their work. This book covers all the human activities that directly or indirectly impacts on the usability of a website with clear and easy to understand examples. For beginners, it is an ideal book because everything is explained in simple language. Along with theoretical information, the methods and practices has made it one of the best books for UX designers and interaction designers.
Instead of just theory, this book is all about of providing practical knowledge for becoming a professional level developer. For every person related to information and technology, this book is as the first preference to clear the fundamentals and use the creative methods to enhance the user experience. The best thing that makes it different from other is presentation of criteria for selecting appropriate metric of every individual case.
The productivity of a website or application will only increase if it will be user friendly for the end user. This book is mainly focused on the best use of interaction designing with the help of research practices and practical examples. You will get the best ways to improve the existing interface as well as predictions of possible errors that users may commit. If you are looking for a UX related book with best practical approach, then this is the best one.
For the professionals, you want to keep themselves up to date with latest business trends must buy this genuine book from Amazon retail store. This useful book contains strategy tools and techniques for crafting innovative user experience. Competitive research is the key factor of this book that enables the reader to explore the possibilities from a highly crowded virtual market place. The simple and effective language of UX strategy book is suitable for every kind of user, whether you are a developer, programmer or an entrepreneur.
To solve the issue of interaction of humans with electronic devices, this kind of books for UX designers and interaction designers are the best one. This book defines that interaction is the most important thing while building a web page or mobile application. If the way of its interaction with humans is not good, then the device with best configuration will also become a piece of crap. This book describes explanation in detail on the behavior of interactive products so that one can easily create a user friendly environment.
This book is all about to explain about the fundamentals of gathering information regarding an effective UX. It is very useful book that explains that anyone can design an effective UX by gathering conceptual ideas and knowing best ways of their implementation. Every professional that is attached directly or indirectly to the designing field can easily improve their designing skills to a new level.
After reading this book, your basic understanding of user experience and its designing structure will clear completely. In this book, you will get the information from designers to business executives like what they need and how the task will accomplish. Prototyping is the crucial part of every UX and this book covers sketching along with all the initial methods that are helpful for interaction designers. If you are a beginner and want to understand the framework of designing in detail then this book is the best option to choose.
Choosing the right concept for every single UX is a difficult task and this book is written for the purpose to solve this issue. This is among the best books for UX designers & interaction designers that provide you the view of high level story mapping. It will provide you information in detail regarding how stories really work when implemented in designing a UX for end users. By understanding the whole lifecycle of an interaction designing, you will be able to design a meaningful concept for every kind of website or application very easily.
Just like the previous one, this book is also designed for story mapping before starting a UX project. To improve the user experience on a website, the clearance of basic concept is very important and this book contains full explanation of structure, techniques and principles to examine how a story transforms into a real project. The ease of reading and highly useful content is the key feature of this book that has made it different from others. You will find a number of satisfied readers on ecommerce websites with positive reviews towards this book.
To clear the designing concept before initiating a task, it is very important that you must be aware of all the important key factors of user experience. It varies on the basis of different web pages so the designer need to be well informed that what he/she is going to do. This is from the collection of great books for UX designers and interaction designers to understand the qualitative as well as quantities methods for a better research. Main motive of this book is to provide easy learning tools and approaches for the optimum use of your collected data.
Designing is nothing until you have sufficient and exact data regarding the project which is going to initiate. Both data collection and designing are the main parts for UX development so it is very important to understand their interconnection. From this book, you will get to know about the relation between data, business and design. The techniques defined in this book are very effective to interpreted the results and determine the next move. This is very helpful in clearing the concept and all upcoming challenges that may persist.
This book contains the essentials of interaction designing that is important for every designer to shape and evolve the techniques. This book is mainly focused on the user experience on Smartphone and tablets that are currently in trend. Due to the high trend of these devices, most of the web developers are focusing to improve the user experience on touch based devices. So you may consider it as a modern approach for interaction designing. The latest updates in this book include designing for mobile platforms and consumer electronics.
The number of mobile applications is increasing at a speed where more than 500 new applications are coming to existence everyday on internet. So it has become very important to understand the user experience for a better app designing. It enables the designer to test the prototype idea before implementing resources for further designing. The concepts of this book of clarifying problems with effective solutions have made it one of the best books for UX designers and interaction designers. The methods of testing prototypes in real time by frequent users are the primary reason of choosing this book among others.
It is very important to know about the main elements involving in improvement of user experience. Without this knowledge, a designer cannot evolve the existing technique to a new level and this book will teach every aspect of these elements. Just coding and sharp graphics are not the only requirements of UX but main objective is to understand the need of user. In this book, you will come to know about all the requirements that end users want in existing application or website for easily understanding exact information. The number of books for UX designers and interaction designers countless but you cannot find this kind of information anywhere else.
An attractive and useful design is the only requirement when you start evolving the user experience. One can understand the requirements of end user through psychological, designing and marketing concepts. To understand all these aspects for differ5ent kinds of users, this book is very helpful. It includes all the behaviors including pride, anger, envy and lust etc for the better understanding of designing on the basis of user's criteria. Use of psychological along with technical skills has included it among the best books for UX designers and interaction designers.