PHP is the most popular languages. PHP derived as Personal Home Page Tools, now stands for "Hypertext Preprocessor". It's a coding or a scripting language which is used in software based applications and web development. PHP Maker is the powerful automation tool i.e. used to generate a full set up of PHP from PostgreSQL, MySQL, Microsoft SQL Server, Oracle and Microsoft Access databases. PHP Maker immediately creates a websites that permit users to view, search, edit, delete and add. The code generated by PHP Maker is straight forward, clean and easy to customized. These makers can save your time. PHP Scripts can insert into HTML of the web page. Before this page is sent to the user, it means that the web server calls PHP to interpret and execute operations called for in the PHP Scripts. Here is the list of Best PHP Scripts you should check in 2017.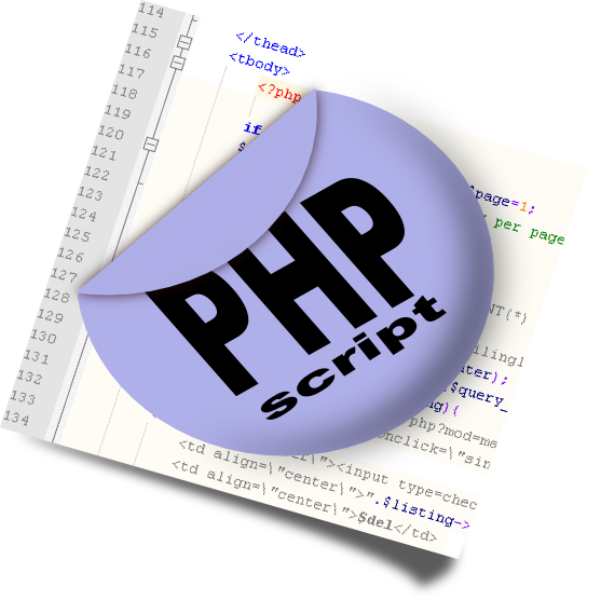 10 Best PHP Scripts You Should Check in 2017:
Premium URL Shortener:
It's a PHP URL Shortener Script. This script has many unique features like premium membership, geotargeting, admin panel, powerful dashboard. It has a series of CMS tools.
2. MTDb:
MTDb is one of the Best PHP Scripts you should check in 2017. With zero coding language, you should create your own TV shows and functional movies site in a minute. It is fully automated when the user is not able to search movies or series then it will fetch to the user and updated movies and series. It has a powerful filtering option and easy installation.
3. Stock Manager Advance:
It a web application and allows you to manage your inventory and invoicing on the site. You need to update the stock information from the home or anywhere. Just this accesses this device with internet connection.
4. Paypal Payment Terminal:
It's a best PHP Scripts you should check in 2017. Paypal payment interface provides a secure and safe terminal. It has many features and compatible with every browser.
5. Freelance Project Invoice:
It's an easy to use PHP Script and it allows PHP invoice allows project and customer managing system for freelancers. Host the application on website.
xCRUD:
xCRUD is one of the best PHP Scripts you should check in 2017. It means Create-Read-Update-Delete generator application for MySQl. Non-programmers can easily use this application. You can use it with your favorite framework.
7. Creative Table:
Creative table is very configurable and has many options. It builds a table that is based on data retrieved by an 2D Array. It is very flexible.
8. PHP Login and User Management:
It's a MySQl generated website. It has many features that are changeable User Levels via control panel, if website requires different security page amongst loads of other important features.
9. Instant Job Search Engine:
It's a vertical job aggregator that find many job sites including Career Builder, Indeed, Monster, Shine, Times job, Career Jet and simply hired all at one time. You add so many search engines if you want. You can search jobs by category or location.
10. Booking Calendar:
It is one of the best PHP Scripts you should check in 2017. It's a simple and powerful booking system. The main administration can create a calendar for the booking available for one or more services. Customers can easily place the reservations. Notification should receive by both customer and administration through their emails.
The PHP Scripts are used an informative platform from where you get the particular knowledge about the particular subject. PHP basically works on the websites and designed to the users for the use. It makes easy to search and find the definite information you need.